Di recente abbiamo apportato alcune modifiche alla nostra Informativa sulla privacy a supporto delle nuove leggi sulla protezione dei dati dell'UE. Fai clic qui per saperne di più.
TASTE & VERSATILITY
For Crave-worthy Crunch and Unlimited Versatility, Think California Almonds.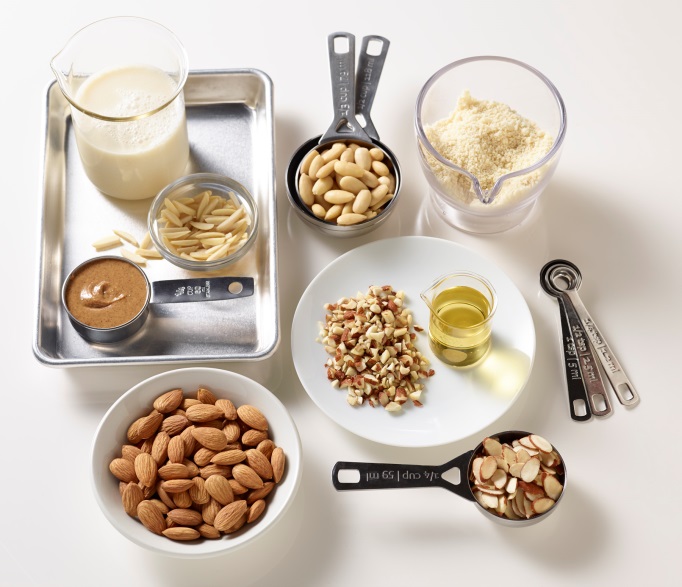 With their buttery taste and one-of-a-kind crunch, California almonds pair perfectly with all kinds of ingredients. Almonds have a subtle flavor and multidimensional texture that complements without overpowering. Almonds are available in an impressive array of forms that can be used in any product or formulation concept.
California almonds are available in 15 different forms, many with a powerful crunch.
Whole natural almonds

Diced Almonds

Halved almonds

Almond Flour

Ground almonds

Almond Meal

Slivered almonds

Almond Oil

Chopped almonds

Almond Butter

Sliced almonds

Almond Paste

Flaked almonds

Almond Milk

Blanched almonds
Almonds are reported as the favorite nut among food professionals because of their taste (86 percent), visual appeal (70 percent), versatility (52 percent) and texture (62 percent).1
A recent study among food professionals found that almonds are rated highly on taste appeal (70 percent) and consumer demand (74 percent), both key attributes for product selection.2
Consumers worldwide rate almonds as the nut that best delivers crunch.3
With so many different forms to work with, almonds fit seamlessly into most types of products and dishes.
Click here for more information on the many different almond forms.
---
1. 2012 North America Volume Driver AAU Study.
2. CPG AAU Study, September 2014.
3. Global Perceptions Study, Sterling-Rice Group, 2013.